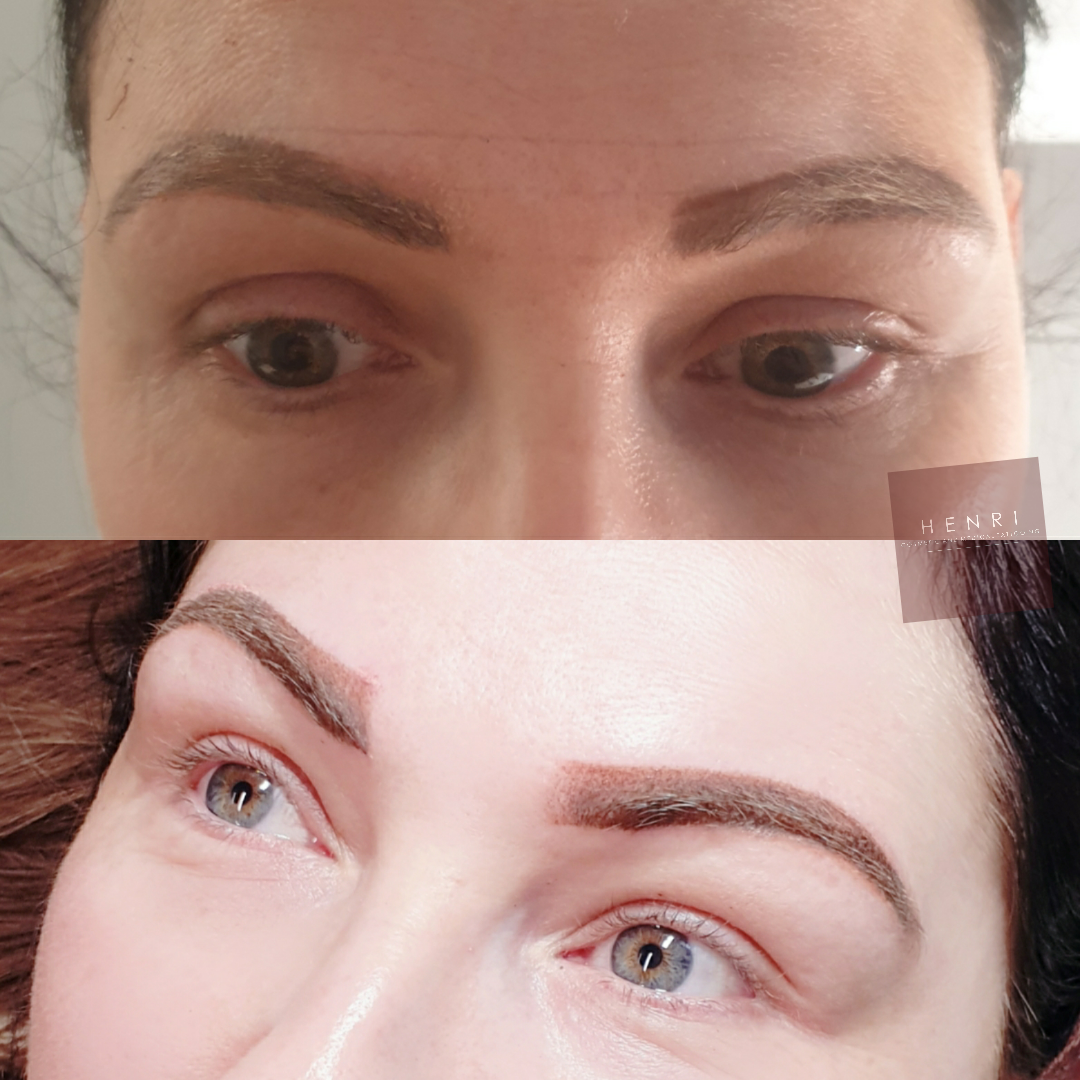 EXPERIENCE IS THE ONLY QUALITY YOU CAN TRUST WHEN CHOOSING YOUR COSMETIC TATTOO ARTIST.
About a month ago we posted the before photo of a client who had a terrible ombre tattoo job done at another salon. The client came to us after several other salons said they wouldn't touch the work, or could not fix it. I remember a few cosmetic tattoo competitors added their opinion saying it could only be laser removed and had to be redone. Their words were, "leave it to the professionals".

Well, the proof is in the experience and work. No removal, No laser. We still achieved a soft ombre beginning to the brows and crafted equal height arches and tails to match.
If you're seeking an eyebrow tattoo correction, or want a natural looking eyebrow tattoo that you'll wake up to and be highly satisfied with the result, contact us at Ombre Brows Perth.
Our opinion and recommendations are highly valued in this industry, especially given the fact we fix up many other cosmetic tattoo artists work, those that have left the industry or can't save their own work themselves.