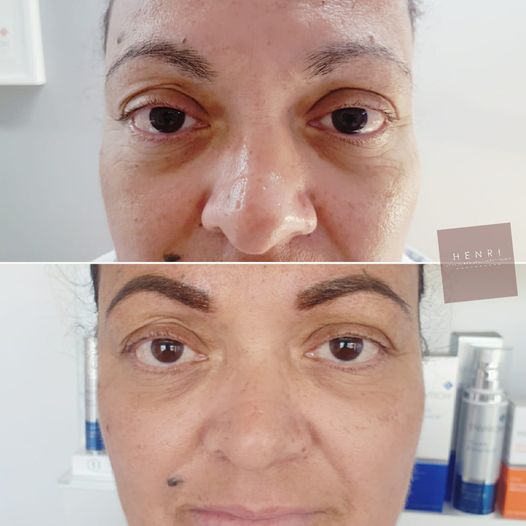 3 INSTANTLY NOTICEABLE BENEFITS OF EYEBROWS (WHEN THEYVE BEEN SHAPED TO SUIT YOU)
Eyebrow tattooing will noticeably change your face for the better. Here is what we see at Ombre Brows Perth;
1 - LOOK INSTANTLY YOUNGER.
The frame that eyebrows create, especially well shaped brows create a younger looking you. Age can lead to eyebrow hairloss, so can over threading and plucking. As your eyebrows thin out and become sparse, they no longer capture your face and this leads to an aged look. Eyebrow tattooing particularly Ombre Brow tattooing creates a younger looking you the minute we finish the session.
2 - NO MORE HEAVY EYES.
A lack of fullness in your eyebrows draws attention to your other features, particularly your eyelids. Yes you can spend thousands on nip tuck surgery to remove the eyelid excess skin, but a more cost effective treatment with no downtime is to simply have your eyebrows tattooed in a natural looking pencil or powder finish. Your selfies and photos will look amazing. No more tired look either.
3 - YOU'LL LOOK HAPPIER
Expressions are read with many facial movements, in fact they all work together. Having eyebrows will make you look happier and give a well balanced expression when you talk, laugh or make facial movements.
Your friends and family will notice it immediately. There is nothing better than looking in the mirror and being happy with what you see.
Book an appointment with Ombre Brows Perth today and experience the immediate difference. Don't put it off any longer.